WRITING AND EDITING
examples of published work and editing experience
Editor and writer on sustainable style, handcrafted design and slow lifestyle trends for Visuology Magazine. As founder of Visuology, created a glossy print magazine, and for several issues completed every aspect of the production single-handedly, including photography, mood boards, interviews, articles, the layout and printing of the journal. Later recruited and worked with a team including a graphic designer, and additional writers (see below)
800 word article for Issue 5
Rummaging through some old ephemera, I stumbled upon this photograph, which must have been taken around 1970. I am in a dodgem car, covered in sand, with hair still wet – oddly, wearing what looks like school uniform: I had probably grown out of everything else - including the dodgem car, by the looks of it. Memories came flooding back.
From the moment the chimney of South Denes power station emerged above the pancake-flat Norfolk Broads as the train circled the vast expanse of Breydon Water, I became transfixed by the ever-growing monolith. My grandmother's house seemed almost within touching distance. I would soon be back in her 1930s world of berries (for jam making), bottles (for pickling), and buckets (for keeping live eels) - and, grinning ear to ear, I could barely contain my excitement.
950 word article for website
800 word article for Issue 4
Contributor and Commissioning Editor at www.margueritedeponty.com, the 'fashion research, thinking and writing' website of London College of Fashion's MA Fashion Cultures course.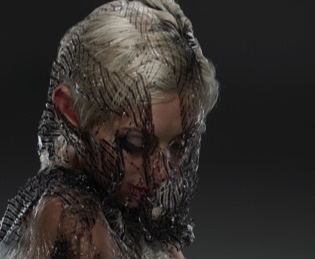 Editor-in-chief and writer on fashion, trends and style for online curiosity shop.
see more examples of written work in the expertise and insight sections of this website